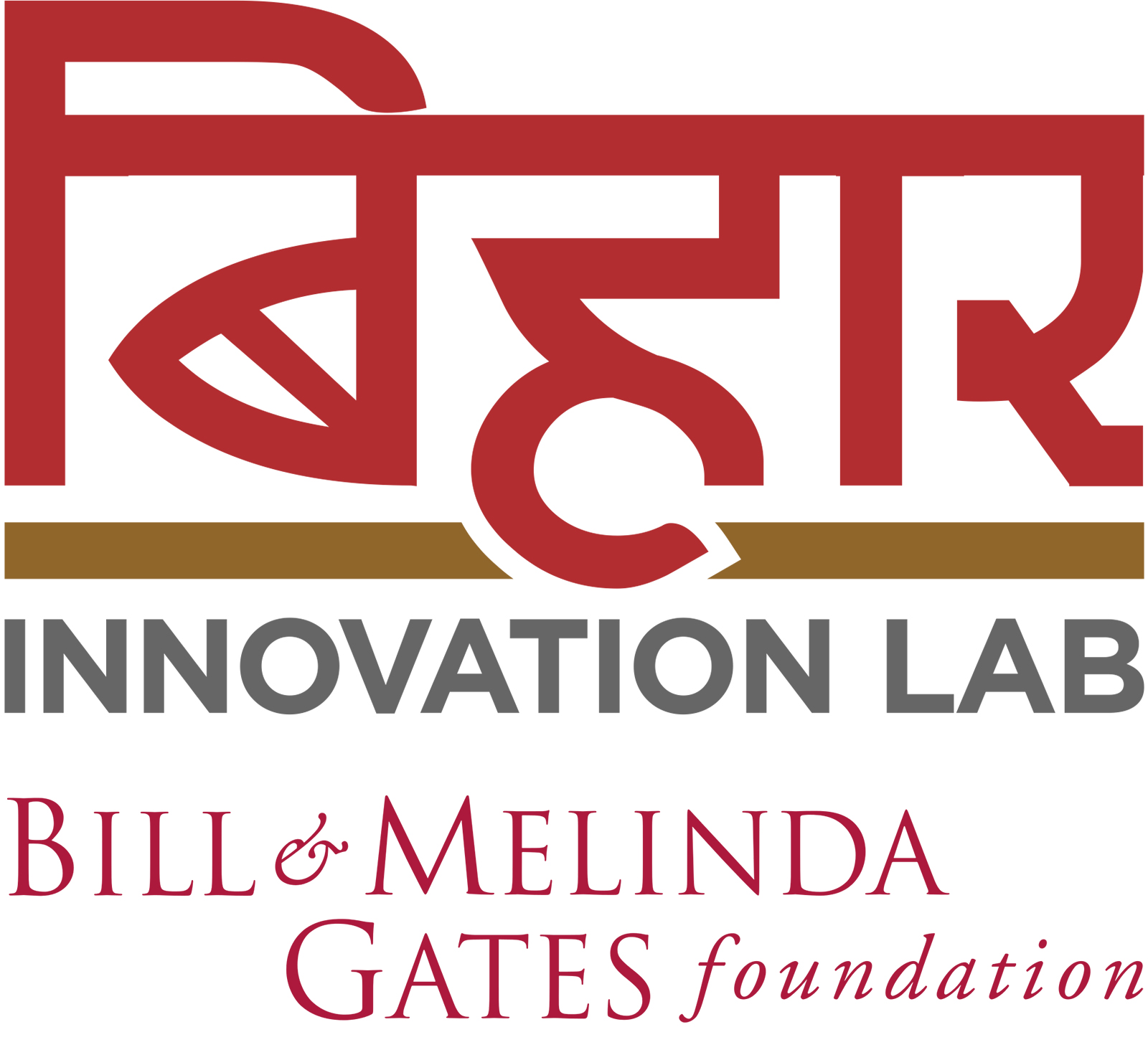 The Bihar Innovation Lab (BIL)
BIL is a venture of The Centre for Knowledge Societies, created with the intention of tackling the high infant and mother mortality rates in Bihar, a state of India. This project was part of multi-pronged attempt to improve child vaccination services provided by the Govt. of India in rural Bihar.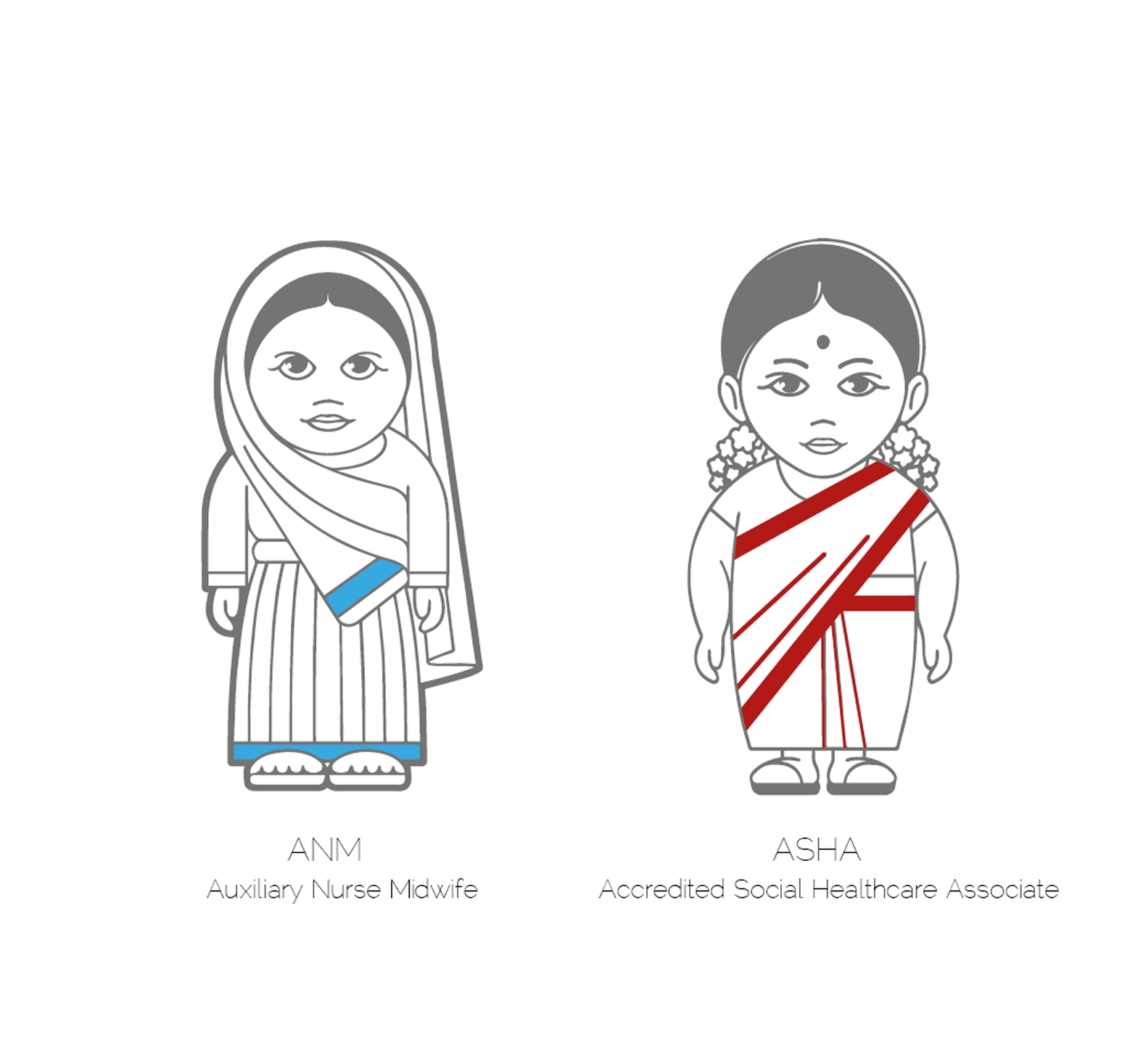 The ANM is a trained nurse that goes to two villages a week to provide antenatal care to expecting mothers and to vaccinate children. As most of these villages are fairly isolated, she typically also serves as the first point of contact if any of the residents are sick. The ASHA is a resident of the village that aids the ANM and co-ordinates with her.
What does a typical day look like?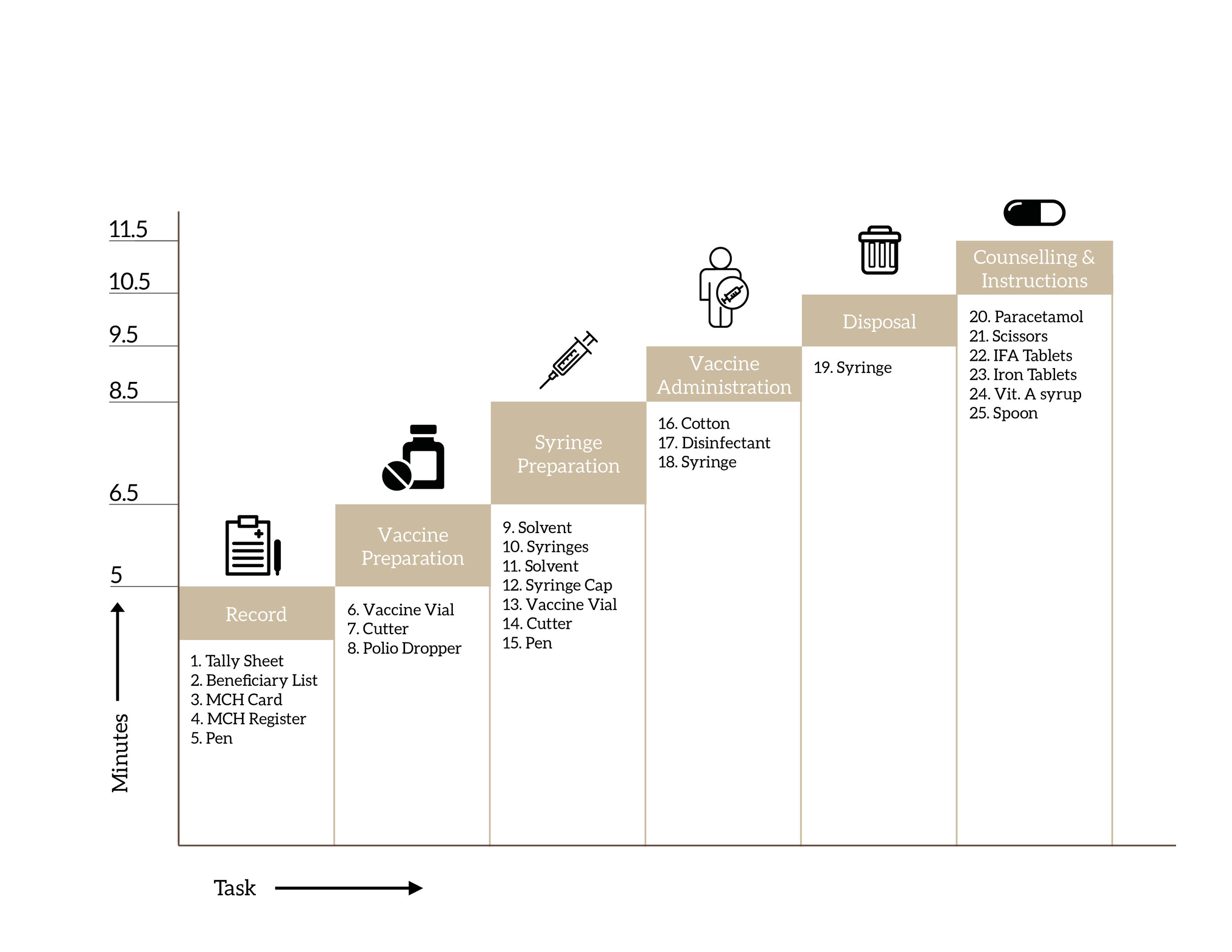 What does the ANM do at the Vaccination Site?
A majority of the ANMs time is spent in record keeping and vaccine delivery. This leaves very little time for one-on-one interaction with the beneficiaries.
What Do Vaccination Sites look like?
The biggest problem the ANM faces is an inability to organise her work-space. The lead to multiple smaller problems such as beneficiaries, particularly children accessing vials of medicine and syringes, inability to follow best practices, loss of inventory, etc.
The ideation and prototyping process was extremely collaborative, with ANMs, beneficiaries, doctors and manufacturers all involved the creation of the final product.
The conceptualization for this project was highly iterative with multiple rounds of user-testing, interviews and focus groups conducted in Bihar. It was also collaborative, with doctors, manufacturers and ANMs involved in all of the steps of creation. For ease of presentation, the concepts are presented in a linear manner.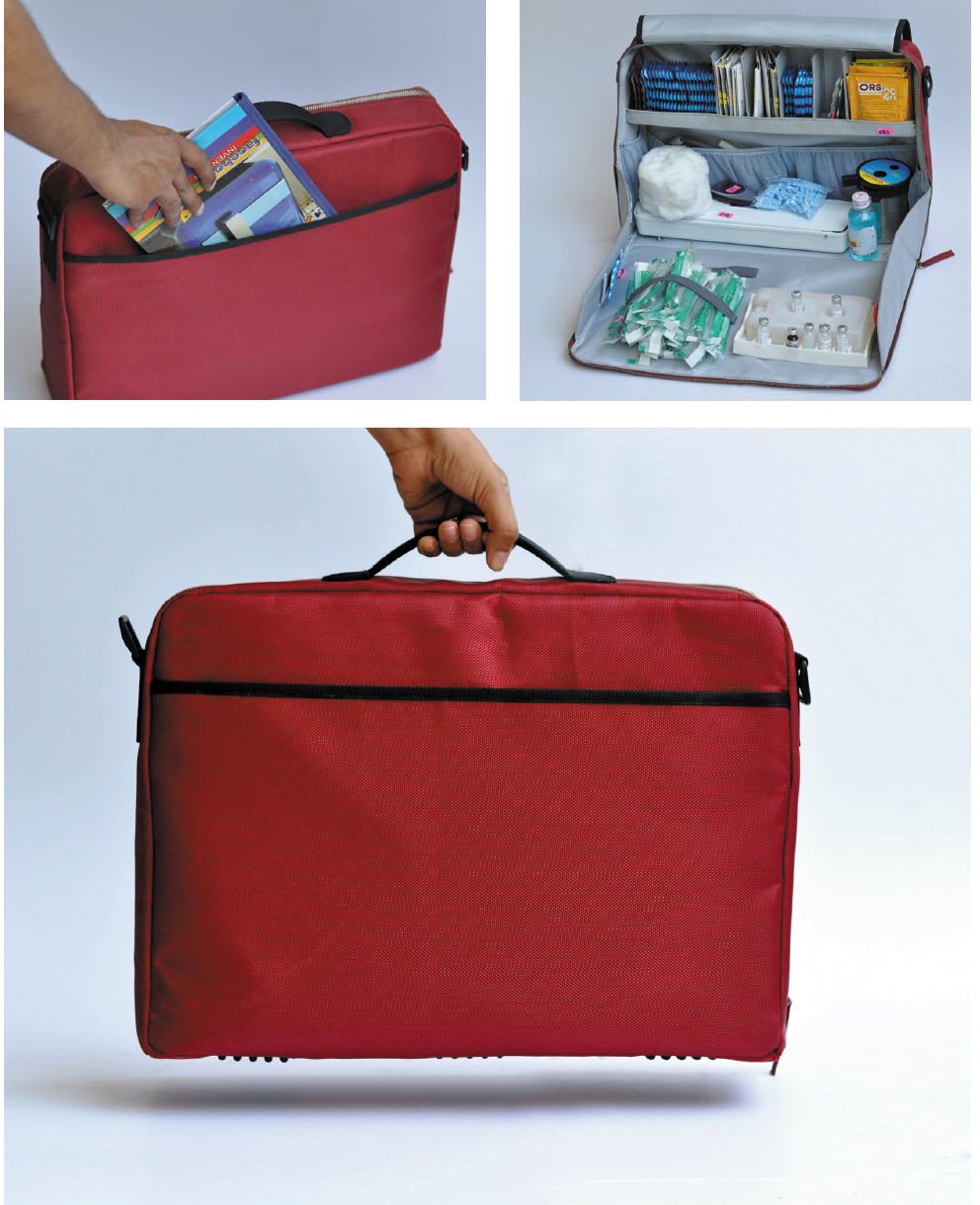 The prototype was made by a local bag manufacturer. The design was geared towards building a product that is locally manufacturable and repairable to suit the ground conditions. After testing user testing, more prototypes were detailed out to iron out usability issues.
Beneficiaries can often be unaware of or hesitant to ask for some of handouts, particularly contraceptives. A display flap was built with a checklist on the side facing the ANM and products available were displayed on the end facing the beneficiary.
A pilot with 100 ANMs is currently underway. Additionally, the Government of Bihar as committed to a phased roll-out of the kit across 10 districts of Bihar.